Allrounder®
Hygain Allrounder® is a palatable pelletised feed that provides a balanced nutritional diet suitable for horses and ponies being spelled or in light to moderate work.
Cereal grains, Legumes, Bran, Pollard, Vegetable Protein Meals, Calcium Carbonate, Di Calcium Carbonate, Magnesium Oxide, Salt, Potassium Chloride and HYGAIN® Vitamin and Mineral Premix
| | |
| --- | --- |
| Crude Protein | 12% |
| Crude Fat | 5% |
| Max Crude Fibre | 14% |
| Added Salt | 1.25% |
| Calcium | 1% |
| Phosphorus | 0.6% |
| Vitamin E | 200IU |
| Selenium | 0.5mg |
Feeding Rates per Day*
Light to moderate work

Maintenance

*Intended as guide only, all variables should be taken into consideration.
Min & Vit Power
Chelated Minerals are highly available and support healthy bones.
Super Digestion
Prebiotics aids in fibre, phosphorus and calcium digestion.
Super Fibres
High in soluble fibres to maintain a healthy gut.
Highly Palatable
Perfect for the fussy eaters.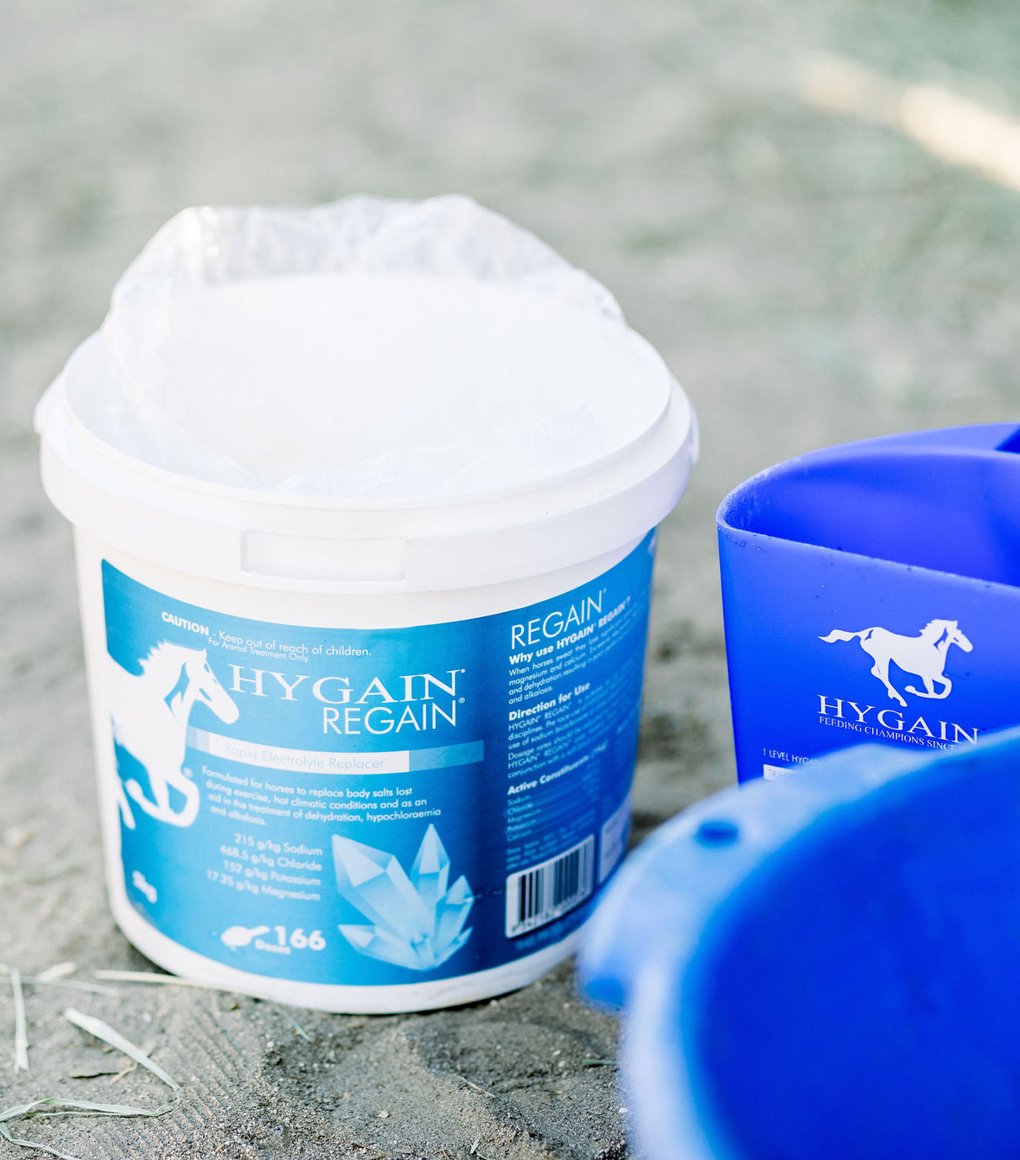 Guide
FEEDING TIPS
HYGAIN® ALLROUNDER® is formulated as a maintanence feed for horses and ponies in light to moderate work regardless of breed or age.
HYGAIN® ALLROUNDER® should be introduced to horses diet gradually. Feeding amount may be influenced by age, breed, appetite, exercise, desired body condition, pasture/hay quality and availability. Care should be taken to match feed intake to body condition and workload. Allrounder should be fed in conjunction with quality long stem fibre such as pasture, hay and or chaff.
Should exercise intensity increase then HYGAIN® ALLROUNDER® can be mixed with HYGAIN® MICRBARLEY® for additional energy or replaced with a more nutrient dense feed in the HYGAIN® range.
Introduce HYGAIN® ALLROUNDER® to your horse's diet gradually over a 7-14 day period.
Feed by weight and not by volume.
Feed a minimum of 1.5% of your horse's body weight daily as roughage.
Horses have a small stomach, so feed little and often.
Ensure horses have access to clean water.
For dietary recommendations and nutritional solutions contact HYGAIN.